I am posting this a day early because tomorrow is the Songs of Summer bloghop: come on by!
I've been slacking. I took last Friday off because it was the 4th of July, my husband was home, the kids were each out of town, and that is a rare and wonderful thing. I mean, I adore my kids, but a whole day with just my husband is pretty special. We lazed about in the morning and in the afternoon joined some friends at a brew pup to watch the men's World Cup. After the game, we bounced to another restaurant, a lovely Italian bistro, for more noshes and languorous socializing. And then we all headed back to our place and sprawled on the back patio, sharing wine and listening to crickets (and fireworks). Doesn't that sound so lazy and wonderful? It was.
Speaking of the World Cup, that's definitely on the WMMH list. I realize it completely flummoxes non-futbol-fans, this sudden American interest in the game, but at least I come by it honestly. I played soccer throughout my childhood, and recreationally as an adult, and both my kids played soccer. My son still does, and has settled on it as his primary sport. (Though he's still keen on parkour and frisbee.) Watching this World Cup with him has formed the backbone of our summer so far. It's given us both focus and entertainment. Sometimes we go to the neighborhood watering hole to watch it socially, sometimes we tune into Univision and shout "goooaaal!" along with the
comentaristas
. (We have no cable TV or satellite.) After a play, we discuss earnestly the tactics used, and when a yellow card is pulled out, we shout together at the ref. (Or the offending player, depending on the replay.) We generally root for the underdog. My son makes fun of all my crushes on the keepers. (Guillermo Ochoa is still my dreamboat; Tim Howard might have been except for that
beard
.)
Tim Howard without a beard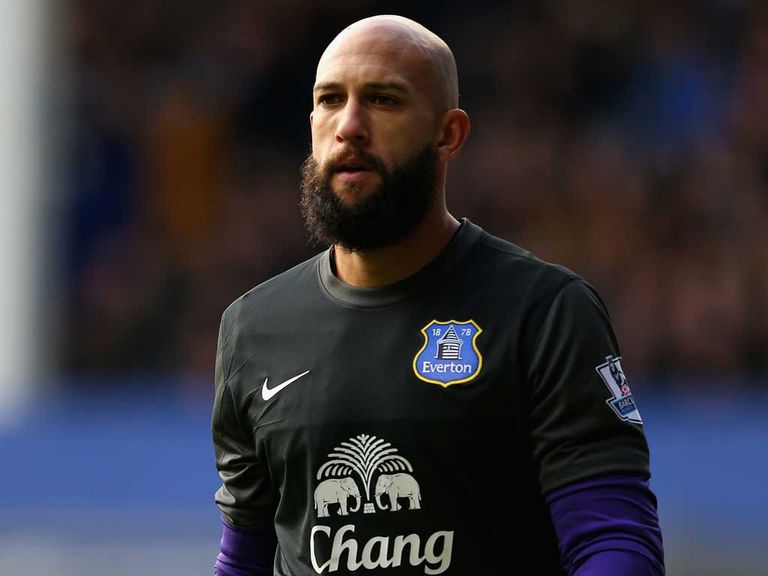 Tim Howard with a beard
Summer also means I've been enjoying my garden (both the pruning of it and the sit-back-and-enjoy aspect), the beer I allow myself to drink after a day in the garden, and the use of a grill as my primary cooking mechanism. I've been plowing through
some great books
and discovered some
new music
. I love thunderstorms and the smell of the desert after the rain has washed over us. I love not having a schedule and a million responsibilities. We only have a few more weeks left of this ... I'm trying to drink it up.
Happy summer, everyone!