Welcome one and all to the
Cephalopod Coffeehouse
, a cozy gathering of book lovers who meet to discuss their favorite books from the past month. For November, I've selected
The Engagements,
by J. Courtney Sullivan, as my favorite read. Other contenders were
Shift
by Hugh Howey,
The Sound of Things Falling
by Juan Gabriel Vasquez, and
Never Let Me Go
by Kazuo Ishiguro. The latter I reviewed
here
for our group blog, the Writing Sisterhood.
The Engagements
is a multi-narrator story, covering the diamond industry in America through the latter 20th century to the present through the eyes of various diamond-owners. While the cover makes it look like fluffy chick-lit, it has higher literary aims than that. What Sullivan does best in this novel, I believe, is capture the spirit of each decade she covers. That doesn't mean you're going to like each narrator: I didn't. But the overall story works well in spite of some grating voices.
The first narrator is not fictional: Francis Gerety really was a copywriter who worked for advertising agency N.W. Ayer and Son, and it was she who came up with the famous "Diamonds Are Forever" slogan. Her story is interesting in itself, yet is not quite as interesting as the fictional characters who follow her—perhaps because Sullivan felt compelled to stick with reality when creating her. Rather than feeling I was in the viewpoint of a dynamic character, I felt a bit like I was reading a bookish biography. When I met Evelyn, a housewife in 1972, I felt immediately more engaged (erm, so to speak) in the novel. Evelyn will remind you of your favorite Republican auntie, prim and kind-hearted and unwilling to hear about that rock-and-roll music those kids are listening to nowadays. Evelyn was lucky in love twice—though the loves themselves were perhaps not quite so lucky—and she definitely has faced her own set of hardships. She does acquire a certain magnificent diamond, of course, which wends its way throughout the novel, as readers will discover.
Kate is Evelyn's mirror and her foil, which together is quite an accomplishment. As much as Evelyn reflects the genteel attitudes of wealthy yesteryear, dignified in her pearls and blind to quotidian ugliness, Kate represents the modern liberal: utterly tormented by everything. Animal welfare, chemicals, poverty, sweatshops, racism, sexism, heteronormativism ... you name it, Kate is offended by it. Kate is outrage on stilts, a rebel desperately seeking a cause. Don't know a liberal like this? You aren't hanging out in cities, you don't pal around with guilty white people. A lot of readers were turned off by Kate, because oh my god, she is so annoying. And yet. She is so very twenty-first century. I have to give major props to Sullivan for so aptly capturing this zeitgeist on two feet—even as I cringed at recognizing myself in that particularly unflattering portrayal.
Delphine is perhaps the least sympathetic of the characters, as she is a vindictive woman who leaves her own stalwart husband for sparklier things (a man and, of course, his diamond) and then gets her just deserts. She responds not with humility but with an apartment-destroying scene that Elizabeth Taylor circa 1966 might aspire to. I didn't mind Delphine as much as some readers, perhaps because I have a healthy respect for vengeance. But her story is also not the most gripping one.
My favorite narrator, by far, is James. James reflects the working-class man of the 1980s, that guy who gave up on his dreams and is just trying to keep his head above water. He wanted to be a star, now he's just trying to pay the bills and keep his family together. James sees the diamond as the ultimate way he can convince his wife he is not a failure. "Her friends, who she had felt so superior to back then, had seen their average-looking husbands grow into men with money and power, the sort of guys who took them to the Bahamas for an anniversary, or out to dinner in town every Friday night. And what did Sheila have? The formerly handsome teenager who had failed to live up to his potential." James would have a lot to say to Ed Norton's nameless everyman from Fight Club, the guy who is utterly squashed by the relentless capitalist system that expects every male to provide more, and more, and ever more to prove he is really a man.
Sullivan does some work tying all these disparate characters together, which she probably had to do, but which felt a little bit forced. What I ended up with was an enjoyable tour through a few engaging and enraging characters, and a determination never to buy diamonds again. Long live the cubic zirconia.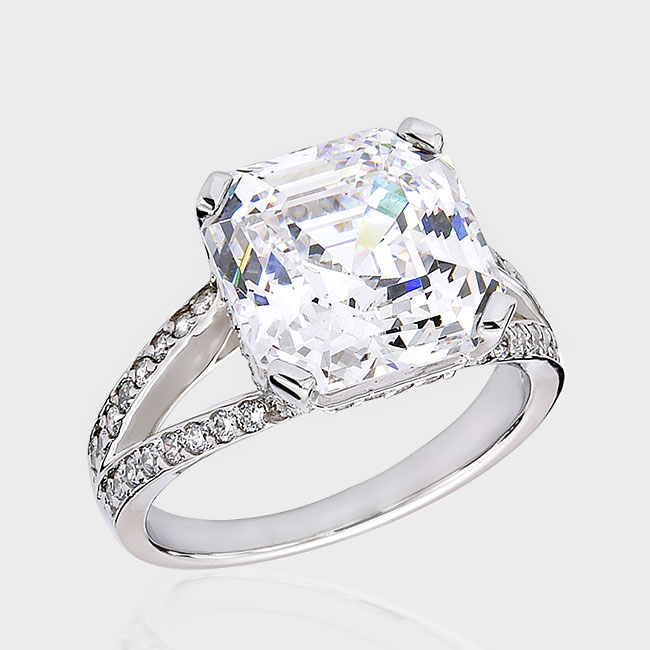 What was your favorite read of November? Share your thoughts here, and be sure to hop by these other Coffeehouse reviews: