Ack! It's Friday already. It was just last Friday, how did it get to be this Friday? Did the Sneetches snitch all the in-between days?
Anyway. With
Di
gone, it's a bit harder to come up with happy-making things, but I'll give it a go. First, marching-band season is officially over today. I know people who love marching band love it with their whole entire being, and go you! But for our family, concert season is where it's at, and I am really looking forward to those performances, as is the young musician herself.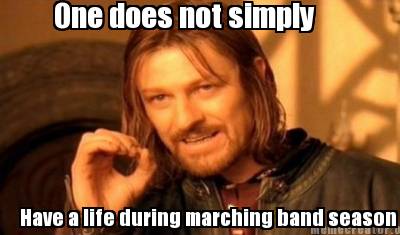 Secondly, I did a fantastic hike with a friend on Wednesday, one I've been wanting to do for a while. It's called "TWA Canyon," because hike leads to some wreckage from a plane that crashed in the canyon in 1955. I realize that is a grim thing to be happy about, but the hike itself is stunning. It's a 7.17 mile hike through pretty rugged terrain—easy to get lost, so I was glad to have a guide. Our total elevation gain was some 2200 feet, so we definitely got a good workout. The wreckage is well preserved, thanks to our arid climate, and you do feel you're in a sacred space when you are there with it. As my friend said, "I always feel I need to whisper when I get close."
Lastly, turkey season has started. Apparently you're not supposed to like turkey: chefs complain about it all the time. (Too lean, too bland.) But we love it, possibly because it's all wrapped up in the warmth and wonderfulness of Thanksgiving. Thanksgiving is our favorite holiday of the year: all the good stuff associated with Christmas (family, food, fun, friends) with none of the commercialism. I cooked my kids a pre-meal a few days ago: a turkey breast in the slow cooker (it makes its own yummy gravy) with sweet potatoes and green beans on the side. Yum.
What's making you happy this week?