Happy New Year's Eve! Now that 2013 is in its final hours, I can safely say which books I loved best in the past 365 days. You may think you already know, thanks to the
Cephalopod Coffeehouse
, but the best book one has read in the previous month is quite a different thing than an overview of the Best Books of the Year, isn't it? Especially if you limit yourself only to books published that year.
Amazon's top 20 list: some overlap with mine
According to
Goodreads
, I read nearly 70 books in 2013. Wow. That amazes even me: I had no idea I was chewing through quite that many. So it is a pleasurable yet difficult exercise to sift through all of those in order to come up with a "best of" list. Thank goodness I do have Goodreads, else I'd never remember which books I read, much less what I thought of them. Thank you once again, Internet, for allowing me to store part of my brain in the cloud. (Clicking that link, by the way, ought to take you to my GR profile, in case you want to see any more of my reviews.)
Without further ado:
1.
Tenth of December
by George Saunders. A short story collection hailed by the
New York Times
as "the best book you'll read this year." They said that in January, so confident were they. They were also correct. Although one of the stories went totally over my head, the rest of them made up for it ... especially "Escape from Spiderhead," "Victory Lap," and "Semplica Girl Diaries." Very weird, very wonderful. Read this.
2.
Life After Life
by Kate Atkinson. A woman born in 20th-century England has to live her life over and over, slowly getting better at it through trial and error. It's Groundhog Day meets Downton Abbey meets the Book Thief. The concept is intriguing enough, but the writing is what really makes this book. Read the full review
here
.
3.
Americanah
by Chimamanda Ngozi Adichie. I
reviewed this
for the CC on Friday. The story of a young Nigerian woman making her way in America, learning for the first time what "being black" means. (Hint: if someone asks you if you like watermelon, you are supposed to be offended since this is a racist question.)
L. Ron Hubbard and his thetans
4.
Going Clear: Scientology, Hollywood, and the Prison of Belief
by Lawrence Wright. An exposé of the cult of Scientology. But not a salacious one, though the material is certainly there. Wright takes pains to be fair-minded and slightly clinical; the almost unbelievable story tells itself. Also, you will never want to watch a Tom Cruise movie again.
5.
I Am Malala: The Girl Who Stood up for Education and Was Shot by the Taliban
by Malala Yousafzai. I read this for a neighborhood mom-daughter book club and was not expecting to like it nearly as much as I did. Malala is a remarkable young woman and her story is gripping. I also learned much about Pakistan and its tricky, triangulated relationship with the Taliban and the US.
6.
The Ocean at the End of the Lane
by Neil Gaiman. Gaiman is always a pleasure to read, and this has been the most enjoyable book of his I've read so far. Short, slightly melancholy, a bit creepy, and (in the end) very sweet. It's like a mix of Christopher Moore and Stephen King, with a splash of Douglas Adams.
7.
And the Mountains Echoed
by Khaled Hosseini. Hosseini is one of these authors whose books I will always read, no matter what. And this lovely novel did not disappoint. While Hosseini is good at characterization, his real strength lies in writing about place. I truly feel I've been on a journey when I finish one of his books. Not a bad companion to
I Am Malala,
come to think of it. (Though Hosseini delves more into the Taliban in previous books.)
8.
MaddAddam
by Margaret Atwood. The final of her Oryx & Crake trilogy (officially called the MaddAddam trilogy). While the middle book of this for-grown-ups dystopian series was my favorite of the three, this final installment did not let me down. Well, the very
very
ending was a slight letdown, but the overall experience was fun and (of course, it's Atwood) thought-provoking.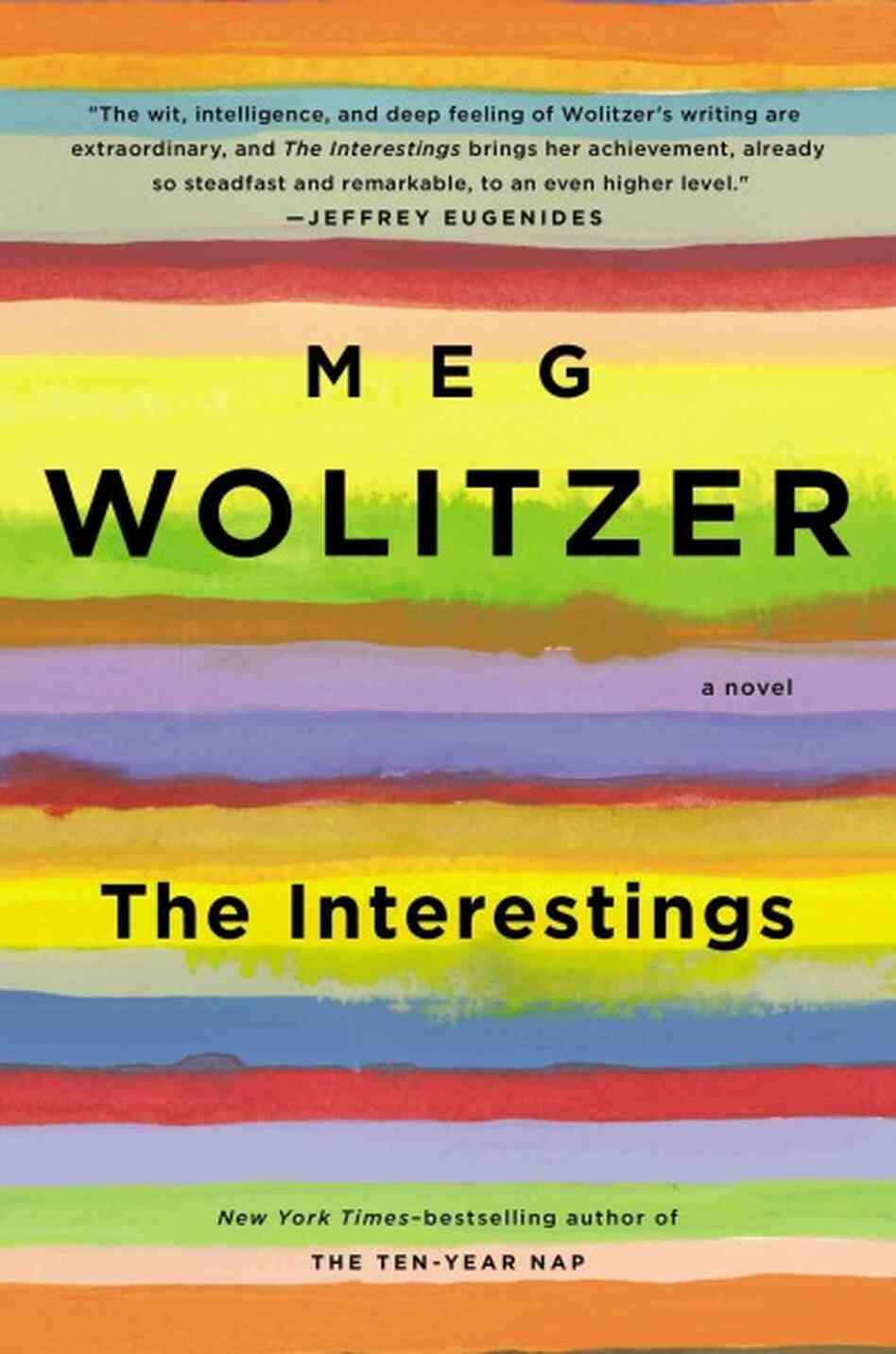 9.
The Interestings
by Meg Wolitzer. My first Wolitzer. This might be an interesting companion to
The Flamethrowers
by Rachel Kushner, as they both overlap in 1970s New York, and they are both about brilliant young people scrabbling their way up in a cold hard world. And yet the two novels, though both literary and highly acclaimed, have a very different flavor. Of the two, I preferred Wolitzer's: she is interested in character, where Kushner is more interested in ideas.
10.
The Engagements
by J. Courtney Sullivan. I
recently reviewed
this one as well. This book has a number of narrators and storylines, some of which left me pretty cold. But the very engaging (so to speak) storylines made up for the more boring ones. Interestingly, the one who has stuck with me is not one I really loved at the time. Let's just say I will never see the Big Gay New York Wedding in the same way again.
Now, if I had to make a list of "10 Best Books I've Read in 2013" without regard to publication date, the list would look a bit different. Not entirely different, but some favorites that were read, but not published, in the past year include
Me Before You
by Jojo Moyes (about a young woman who is caretaker for a handsome & miserable quadriplegic)
Bring Up the Bodies
by Hilary Mantel (second of her Henry VIII trilogy),
The Dog Stars
by Peter Heller (a pilot and his dog barely survive a bioweapon apocalypse),
Jesus Land
by Julia Scheeres (memoir of being sent to a Christian re-education camp in the D.R.),
The Orphan Master's Son
by Adam Johnson (Pulitzer-Prize winning novel about life in North Korea) and
Behind the Beautiful Forevers
by Katherine Boo (investigative journalist's close examination of a Mumbai slum—won the National Book Award for nonfiction).
To complicate things further, I intend to read quite a few more books published in 2013, some of which will no doubt nudge out my current Top 10 list. I am reading
The Golem and the Jinni
right now, which you see pictured in that Amazon Top 20 list above.
The Goldfinch, The Unwinding,
and
Allegiant
are all on my "must read in 2014" list, too. So keep your eyes peeled for future Cephalopod Coffeehouse reviews of those titles.
Happy New Year! Be merry, be safe, and keep reading.